---
2018 MAEA Fall Conference located at The Kalamazoo Radisson Hotel - October 25-28.
Your Co-Chair Friends,
Donna Emerson, Michelle Reile and Cindy Semark
---
---
Order Your Own 2017 Conference T-Shirt!
Because we are all unique, there may be a style or color of shirt you would rather have with the conference logo. Perhaps you would like to order a mug or a sweatshirt with the logo. Now you can!
Simply click on this link and order your own:
For the white tee: http://bit.ly/tshirtorder17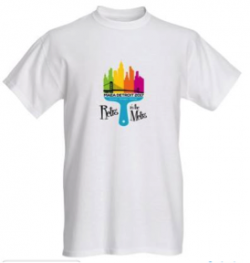 For the black tee: http://goo.gl/Gg72B2