---
Next Year . . . Save the Date!
MAEA Fall Conference - November 2-5, 2017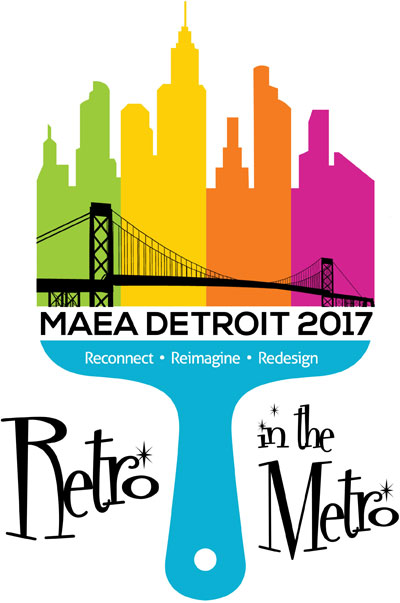 Join your friends and colleagues for a weekend filled with opportunities to re-CONNECT, re-DESIGN and re-IMAGINE what being an art teacher is all about in the re-VITALIZED heart of Detroit.
See you at the 2017 MAEA Fall Conference located at Cobo Center and Westin Book Cadillac Hotel - November 2-5.
Your Co-Chair Friends,
Lani Warner-Yuen, Adrienne DeMilner and Tanya Lockwood
Join us on Facebook by searching: Conference2017@miarted.org